2940 Holmes St.
Kansas City, MO


Calvary Community Outreach Network
2940 Holmes Street
Kansas City, MO 64109
816.531.4683












LISA PELOFSKY, Byrne Pelofsky & Associates LLC

Following her Congressional work, Lisa returned to her hometown, where she worked for the University of Missouri-Kansas City (UMKC). Lisa led numerous community projects and collaborative plans involving the National Association of Community Health Centers, the Jackson County Prosecutor's Office, the Kansas City Missouri Police Department, Troost Midtown Community Center, the National Collegiate Athletic Association and others. Lisa has established and continues to develop extensive connections at the local, state and federal levels, and has built steadfast relationships with top funders.
Lisa is a highly sought presenter for numerous classes, workshops and training seminars on fundraising and grant writing. Lisa's community volunteer work is a testament to her personal tenacity in gifting her time, expertise and resources to assist organizations that unify the community and support the underserved.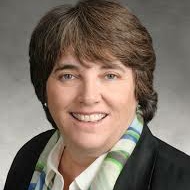 Paul Seyferth
Seyferth, Blumenthal & Harris
Sue McCord Belzer
Community Volunteer
Rose Farnan
Truman Medical Centers
Sandy Geduldig
Community Volunteer
Janette Berkley Patton PhD
UMKC School of Medicine
Kathy Goggin PhD
Children's Mercy
Honorable Kevin Harrell
Jackson County Circuit Court
Brenda Williams
Community Volunteer
Pastor Cassandra Wainright
HENRY HODES, BOARD PRESIDENT

Henry's work at Blue Cross /Blue Shield of Kansas City mirrors the passion that he has exhibited throughout his professional career. He is a passionate and skilled professional who is focused on engaging the community and closing the gap on health disparities.
Henry is a graduate of Rockhurst High School. He earned a bachelor of arts degree in political science from the University of Notre Dame.
Henry explains "I've been blessed with parents, grandparents, parishes, schools and friends that have helped me grow in my faith, and I'm driven to ensure everyone has those same opportunities."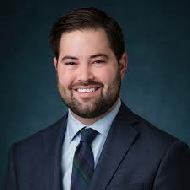 SARAH HOLDMEYER, Bryan Cave Leighton Paisner

Sarah Holdmeyer works with the firm Bryan Cave Leighton and Paisner
focuses her practice in commercial litigation and labor and employment.
Ms. Holdmeyer was a 2015 summer associate in the firm's Kansas City office.
While in law school, Ms. Holdmeyer served as a student intern for the U.S. Attorney's Office in the Western District of Missouri, as well as a clerk to the Honorable Fernando J. Gaitan, Jr. of the United States District Court for the Western District of Missouri. In addition, she worked for the U.S. Department of Labor Employee Benefits Security Administration as an investigative assistant.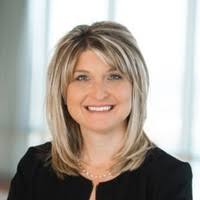 FRANK E. THOMPSON, JR., KCMO Health Department

Frank began his work with the Kansas City Health Department in 1999 as a Public Health Planner. Frank was recently promoted to Deputy Director within the Health Department. In this role, he oversees several programs including, Policy Development and HIV services, Health Commission, Health Communications/Media Relations and Community Health Data Dissemination.


Frank has represented KCHD on several city-wide commissions, planning bodies and/or advisory bodies. Within KCHD, Frank provides leadership for implementation of the Kansas City Health Commission (2001), and the KCHD Office of Strategic Management (known as the Division of Community Engagement, Policy and Accountability). Nationally, Frank has served on the HIV/STI Workgroup for the National Association of County and City Health Officials (NACCHO) from 2009 to 2013, as well as the Board of Directors for several local non-profit agencies engaged in providing health services and health education within the Kansas City metropolitan region.

ALAN DUBOIS, Network Connectors Inc.

Alan was the founder of the Genesis School, an award-winning school for at-risk youth. His current endeavor is Network Connectors(™) a nonprofit organization which connects aspiring, community-based, nonprofit leaders with seasoned, community leaders (e.g. senior United Way Agency, CEOs) to better serve low-income families and disadvantaged youth.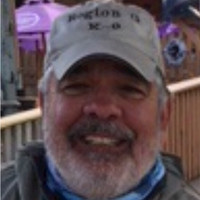 In 2016, Kaleasha Smith graduated from the University of Central Missouri with a Bachelor of Science Degree in Health Science coupled with a minor in Chemistry & Community Health. Immediately following graduation, she began working at Cerner in a technical support role and is now a Consultant for the company.
Kaleasha enjoys lending a helping hand to her community, most recently at the Calvary Community Wellness Center. Her efforts include food distribution, sorting, organizing and data collection. She is also involved in HYPE- A performing Arts Group Sponsored by the Calvary Community Outreach Network (CCON). This group sets the stage for youth creativity and allows them to enhance their confidence and performance skills. Although Kaleasha enjoys working with the younger population in her community, she makes it her mission to stay well balanced by spending time with her elders. Some of her hobbies include taking walks while listening to music. She also loves to travel and explore unfamiliar parts of the world.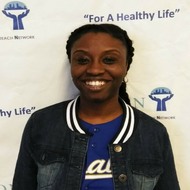 Ellis a employee of the Toyota Company is a committed servant leader. He is a faithful husband, father and grandfather. His life is immersed in volunteer service and ministry. Ellis serves as chairman of the Board of Deacons for the Calvary Temple Baptist Church and leads the Christian Education program.. An avid sportsman, he enjoys a wide range of sporting activities. Last but not least, his sense of humor is priceless. Ellis warms the room with laughter even on some of the roughest days.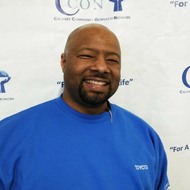 MCCLAIN BRYANT MACKLIN, Health Forward Foundation

McClain joined Health Forward in 2020 as director of policy and strategic initiatives. She is responsible for establishing the strategy for Health Forward's policy priorities and executing a plan to fulfill those objectives through direct lobbying, grantmaking, and strategic partnerships and initiatives. Prior to joining Health Forward, McClain served as director of policy and research for the Greater Kansas City Civic Council. McClain earned a bachelor's degree in business administration and a Master of Business Administration from Florida A&M university. She also holds a law degree from The George Washington University Law School.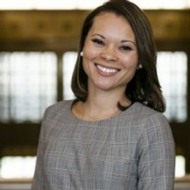 JASON WILLIAMS, Health Forward Foundation

Jason joined Health Forward as a program officer in 2019. He previously served as the director of the Mary L. Kelly Center where his work focused on neighborhood transformation, active living, and youth development. Prior to his work at the Mary L. Kelly Center, Jason developed youth and senior programs at Kansas City Parks and Recreation. Jason is settling in as a new dad and enjoying fatherhood immensely.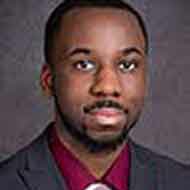 CLIFFORD BRAZEN, ERISE IP, P.A.

Clients benefit from Cliff Brazen's varied background in patent law and client counseling.
At Erise IP, Cliff focuses on complex intellectual property litigation and IPR (inter partes review) proceedings. Prior to joining the Erise team, Cliff's experience included serving as a patent attorney in private practice as well as working at the USPTO (U.S. Patent and Trademark Office). Additionally, his undergraduate degree in Metallurgical & Materials Engineering with a minor in Bioengineering & Life Sciences uniquely positions him to advise clients in complex high-technology and intellectual property matters.
Cliff's background includes preparation and prosecution of patent applications on both U.S. and foreign matters as well as market analysis of patentability to prior art search, freedom-to-operate opinions, patent applications, strategies and business transactions. His practice has encompassed a range of technologies with an emphasis on the metallurgical and mechanical arts.
Prior to his experience in private practice, he served as a research assistant at the University of Kansas School of Law, where he researched and summarized a variety of topics including the "article of manufacture" requirement of design patents and historical case law as it relates to computer generated icons as well as patent application rejection statics by art unit for first, non-final and final office actions.