ABOUT CALVARY TEMPLE
BAPTIST CHURCH
Welcome to Calvary Temple Baptist Church! The Calvary
Temple Baptist Church is a growing congregation of Jesus
Christ located in the heart of Kansas City' urban core. The
worship is lively, the music is inspiring and the preaching of
the Gospel is life changing.
Although we can't physically gather for public worship, we
can still connect via the internet. Join us for Worship on the
web, Sunday at 11:00 am and Wednesday in the Word at
6:00 pm
JOIN US FOR WORSHIP ON THE WEB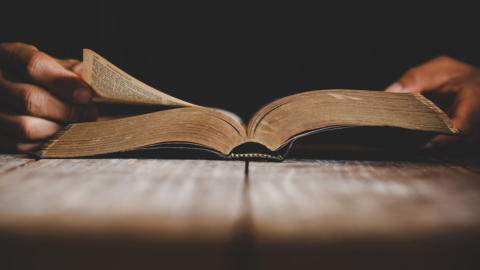 However, I consider my life worth nothing to me; my only
aim is to finish the race and complete the task the Lord
Jesus has given me—the task of testifying to the good news
of God's grace.
JOIN US FOR ONLINE BIBLE STUDY
We can still connect via the internet! Join us for Worship
and Bible Study on the web.
JOIN OUR WORSHIP AND BIBLE STUDY
The Calvary Community Wellness Center provides
structured fitness opportunities and information to youth
and families living and working in urban Kansas City.
THE WELLNESS CENTER
The Calvary Temple Baptist Church is proud to introduce you
to Rev. Eric D. & Sister Brenda K Williams. They have a stake
in building a solid community where children can flourish.
Their son's Eric II and Joshua, along with their wives and
grandchildren are deeply entrenched in ministry. Born and
raised in Kansas City, Missouri, Pastor Williams and Sister
Brenda invest tirelessly in many civic and philanthropic
endeavors.
An outspoken advocate for less the fortunate, Rev. Williams
is a strong community leader and has been recognized
locally and nationally for his outstanding work. He has been
a powerful voice for persons living with HIV and other health
conditions. Pastor Williams has been appointed to a variety
of boards and commissions and has served tirelessly for
decades.
Pastor Williams is a dynamic expository preacher and
anointed singer. Many lives have been changed through the
Spirit of God moving though the ministry of the Calvary
Temple Baptist Church.
REVEREND ERIC D. WILLIAMS
QUICK LINKS
NEW TO CTBC
MINISTRIES
DONATIONS
We want you to be as comfortable as possible. Dress like
you want to dress. If to you Sunday morning means
wearing a suit and tie, then come in a suit and tie, but if you
feel more comfortable in jeans and a t-shirt, Go for it!.
There is no dress code; just come and enjoy the freedom of
worship. We are interested in you….not your wardrobe.
For the perfecting of the saints, for the work of the ministry,
for the edifying of the body of Christ: (Eph 4:12)
Learn more about our ministries.
For your convenience, Calvary Temple Baptist Church offers
a number of ways to give. Write a check that can be placed
in the offering plate during worship or mailed to Calvary
Temple Church. Have funds automatically withdrawn from
your bank account.
OUR CHURCH LIFE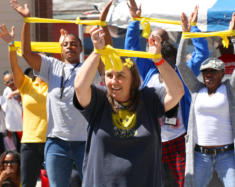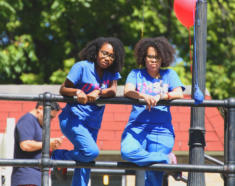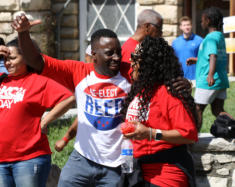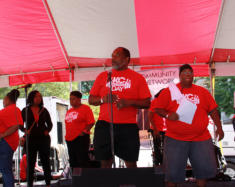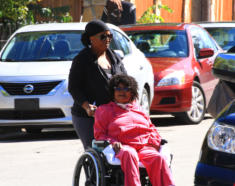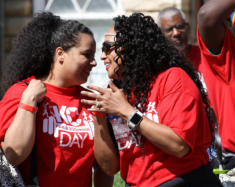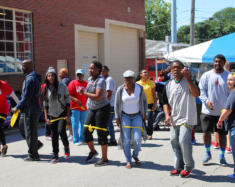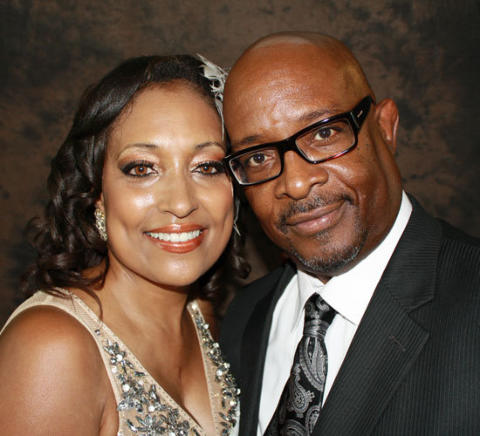 Text "THETEMPLE" to 31996 for updates, alerts
and notifications.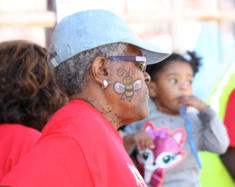 Holiday Harvest
Celebration
Thursday November 10, 2022