3002 Holmes Street Kansas City, MO 64109 | 816-531-4683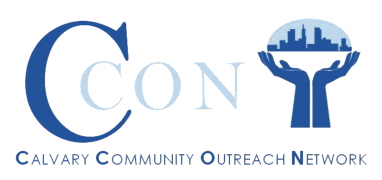 CALVARY COMMUNITY
WELLNESS CENTER
The Calvary Community Wellness Center provides
structured fitness opportunities and information to youth
and families living and working in urban Kansas City. The
10,000 square foot warehouse located at 3002 Holmes
Street has been converted into a state of the art fitness
center to serve youth and families in the target group. We
have created a safe, friendly, culturally diverse gathering
place where individuals from all walks of life can,
establish individual fitness goals, receive critical health
information and start on a journey to wellness. Health
screenings, nutrition demonstrations and fitness classes
are among the program offerings.
$15/month OR $150/year
FOR A LIMITED TIME
CURRENT MEMBERSHIP PROMOTION
Monday-Friday: 7:00 am - 7:00 pm | Saturday 8:00 am -
noon
The health of people living in Kansas City is very
important to the Calvary Community Outreach
Network, (CCON). Over the years, we have learned
that many of the diseases that people suffer with
could be prevented or controlled. The conclusion is
obvious- it makes more sense to keep people
healthy than wait until they are broken and need
medical attention.
We have initiated a comprehensive approach to
good health through a combination of assessment,
education, motivation, and re-evaluation. This
approach includes assisting people as they manage
lifestyle, risk identification, fitness enhancement,
health education, motivation, and the resources
necessary to improve our members' health through
long-term, personal action plans.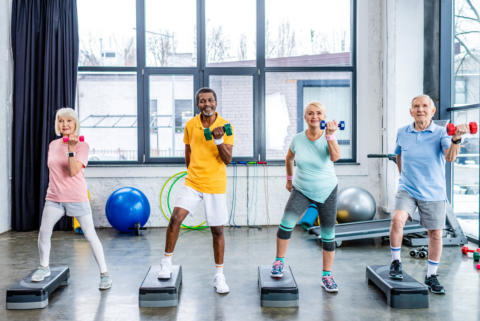 •
Health Screenings
•
Fitness Evaluations
•
Free Weights
•
Nutrition
Counseling
•
Circuit Training
•
Personal Training
SERVICES & AMENITIES
•
Weight
Management
•
Cardio-Vascular
•
Specialty Classes
•
Youth Programs
•
Health Seminars
•
Group Exercise

YOUR SOURCE FOR AN
AFFORDABLE,
CONVENIENT FITNESS
CENTER FOR YOUTH,
ADULTS AND SENIORS.
We all know that inactivity and poor eating habits can lead
to heart disease, diabetes, stroke and even cancer. But you
can do something to reduce your risk of being sidelined
and facing the high costs of medical care. At the Calvary
Community Wellness Center, we are dedicated to helping
you improve your overall health, well-being and
productivity. Our knowledgeable fitness instructors and
personal trainers provide personalized health and fitness
opportunities based on sound medical principles. Our
comprehensive approach to good health combines
assessment, education, motivation, and re-evaluation. We
help you identify risks to your health and wrok with your to
enhance your fitness.
The Calvary Community Wellness Center is affordable-- no
contracts and offers the warmth of family and plenty of
convenient parking!
GET FIT IN A PROFESSIONAL
ENVIRONMENT THAT FEELS LIKE
HOME
We are here to help guide you to better health by offering
the professional staff and programs with equipment you
need to succeed. Contact Sandy Wainright, Program
Director at 816-531-4683, ext 21, to schedule a tour and
learn how a membership can help you on your journey to
better health!
VISIT THE CALVARY COMMUNITY
WELLNESS CENTER AND JOIN OUR
FAMILY
OUR STATE OF THE ART CENTER
PROVIDES MEMBERS:
•
Health Screenings and Fitness Evaluations
•
Personal Training, Group Exercise &
Cardiovacular Fitness Programs
•
Free Weights & Circuit Training
•
Specialty Classes in Zumba, Yoga and more
•
Weight Management Programs
•
Nutrition Counseling
•
Health Seminars
•
Facility Rentals for Special Events
Monday-Friday: 7:00 am - 7:00 pm | Saturday 8:00 am -
noon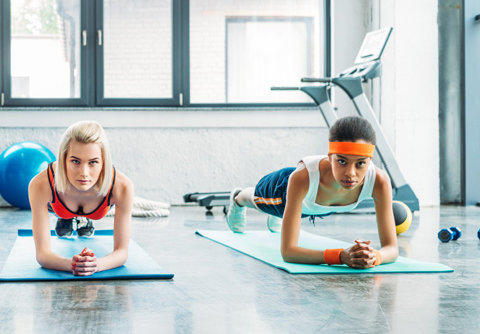 QUICK LINKS
HYPE
SPONSOR CCON
PROGRAMS & SERVICES
HYPE is a performing arts group sponsored by the Calvary
Community Outreach Network (CCON). CCON's mission is
to provide innovative programs & services designed to
enrich the lives of individuals and families living in urban
Kansas City.
Becoming an active donor is one of the most effective
ways we, as caring human beings, can make a difference
within the lives of others with the little that we have to
offer. Although CCON is a not-for-profit organization, we
still have the same needs as any large or small corporation
in the world. That means we need capital of all forms, as
well as intangible resources.
We are proud to offer a number of programs and services
to our community including National Week of Prayer for
the Healing of AIDS, KC FAITH Initiative, KC Fun and Fitness
Day, Taking it to the Pews (TIPS), Helping Youth Plan for
Excellence (HYPE), Health Related Research Projects and so
much more. Click learn more for more information on all
of our programs and services.